2017 Research Image Contest – Faculty & Staff Winners
Graphics and Illustration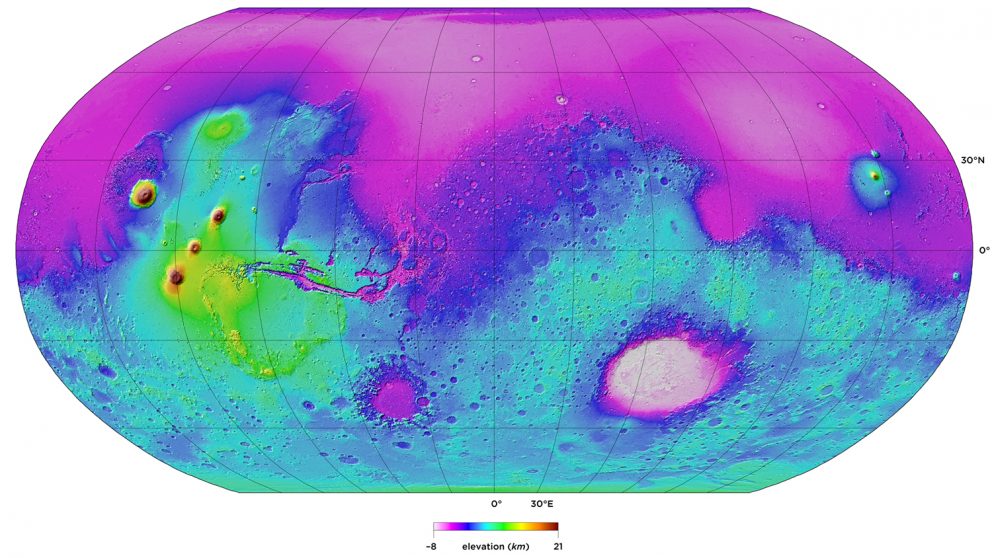 1st Place
Paul Byrne
Assistant professor, Department of Marine, Earth and Atmospheric Sciences
---
Description: Topographic data for the entire planet show the vast, low-lying plains to the north, enormous impact basins in the southern hemisphere and, to the west, the largest volcanoes in the solar system
Learn More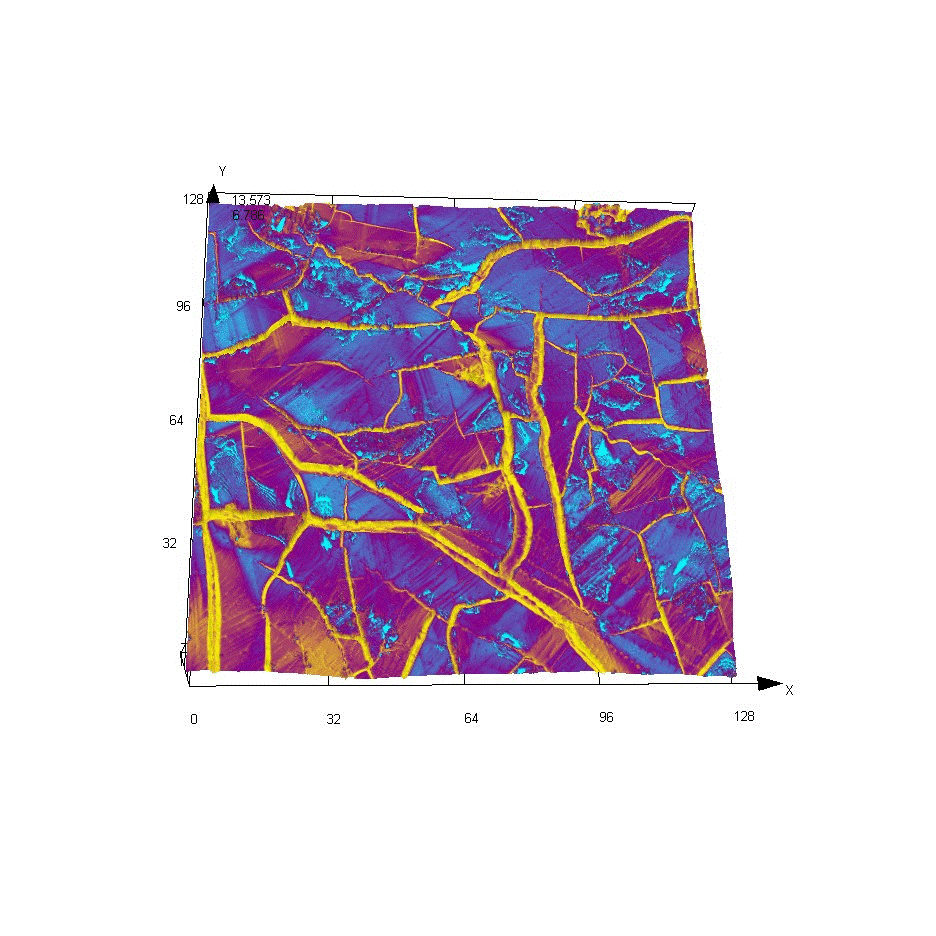 2nd Place
Rich Spontak
Distinguished Professor, Chemical and Biomolecular Engineering
---
Title: "Plates on Lava"
Description: An unedited confocal laser scanning microscope gif of a polymer film composed of a special type of Polyhedral Oligomeric Silsesquioxane (POSS) solvent-casted with PEO (Polyethylene oxide).
Learn More
1st Place
Rich Spontak
Distinguished Professor, Chemical and Biomolecular Engineering
---
Title: "The Fingerprint of Molecules"
Description: Unedited polarized light microscope image shows the crystal formation of a special type of polyhedral oligomeric silsesquioxane (POSS) solvent-casted with chloroform. Plaque-like formations surrounding a fingerprint-like domain can be observed.
Learn More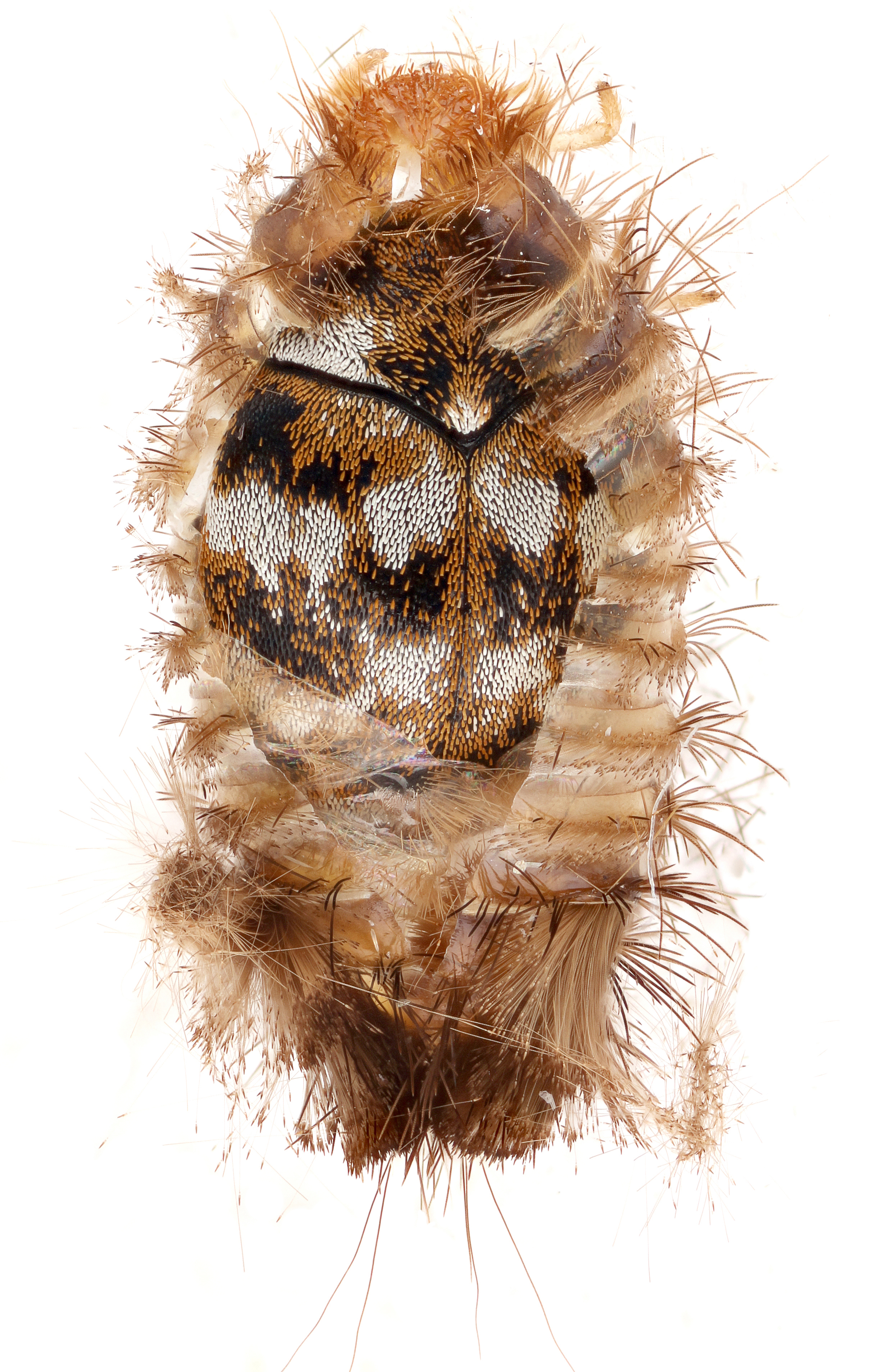 1st Place
Matt Bertone
Extension Associate, Department of Entomology and Plant Pathology
---
Description: "Insects and their relatives (called arthropods) are a common – and sometimes abundant – component of the indoor biome," Bertone says. "Humans live with many species of arthropods, some of which are tightly associated with homes and able to thrive in our relatively sterile, constructed environment."
Learn More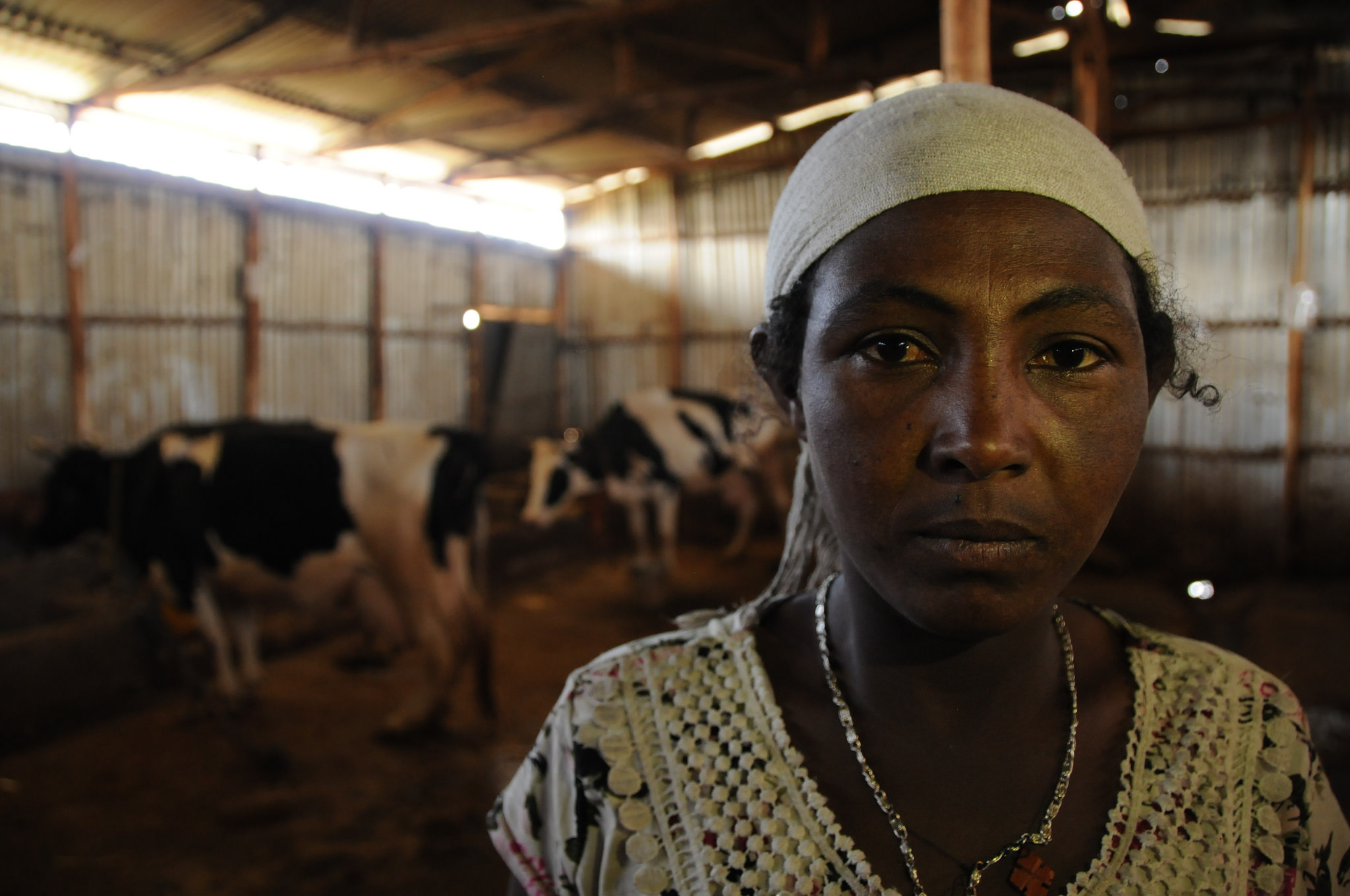 2nd Place
Andy Stringer
Clinical assistant professor, Department of Population Health and Pathobiology and director of NC State's Global Health Initiative
---
Description:  a farmer in Ethiopia who is involved with research focused on addressing the challenge of zoonotic disease on livestock owners, and the development of interventions aimed at increasing the safe consumption of milk for improved nutrition.
Learn More